Never Growing Old turns 1 tomorrow!!! I can't believe its been a year already that I started this blog! Lots have happened in those 365 days! From a son graduating college, to him moving out and then to getting married....vacation, mother-of-the-groom and wedding stories...lots of son's stories.....beauty tips....
.Over 40 Bloggers.....Meet Me On Monday
....my life in a year...and you were all here to share it with me!
One thing I never expected is that I would meet so many wonderful people, who would generously offer such incredible support, warm friendship, and delightfully sweet and entertaining feedback! Thank you all so much!!!
If you are a "regular" commenter here, you can be sure that I recognize your name and that I remember all the comments you leave, and I even feel as if I know you a little! If you are new to this blog, please visit often – I'll recognize you soon!
So Happy Blogiversary to me and my heartfelt thanks to you!!!!
I could never have done it without you!
My stats as of this post:
292 Posts
1096 Followers
144,984 Page Views
253,978 Alexa Traffic Rank
So many wonderful forever friends!
Welcome to the 32nd edition of the
Follow Friday 40 and Over!!
Are you a blogger over 40? Yeah, welcome to the club!
Please join in the fun and get to know your fellow bloggers!!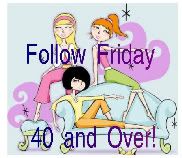 Congratulations to my friend Yvonne at "Socrates' Book Reviews"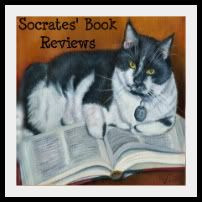 Her blog was randomly selected from the participants of last
Friday's Blog Hop
to be the featured blog this week!!
She holds the #2 Hot Spot this week. Make sure you show her some love and follow her blog.
I hope you like your button Yvonne!
As a special gift, if your blog is selected and you do not have a blog button, I will make one for you!!! Plus I will add your button to my
Awesome Blogs
page!!
Maybe you will get selected next time! Wouldn't it be great to have your blog showcased here!!!
Good luck to all!
The RULES to join in are very simple!
1. Grab the button
2. Add your link to the list
3. Visit as many other blogs as you can
4. Follow the ones you like (and comment on their blog to say that you are following)
NOTE: PLEASE leave your blog address when you leave a comment!! I have had several people wanting to follow back but the blogger can't always be found through the google info page!!
This list is new each week. The links do not carry over. Please link up each week for new participants to find your blogs. It will be visible all week to visit the blogs listed.
While you are here, make sure you check out the
Over 40 Blogger List!!

Be sure to join if you haven't already!
HAVE FUN!